Balsan
Made and Designed in France. Established in 1751
A French creator of textile flooring for today and tomorrow, Balsan offers personalized, decorative, and functional solutions for all public and private spaces. Passion for color, a green spirit, and commitment to creating a quality product are at the core of Balsan's identity. Discover Balsan here »

Tretford
Made and Designed in Ireland. Established in 1950
Step into a world of quality, vibrancy, and distinction with Tretford natural cord fiber carpets for the commercial and residential market. At the core of the Tretford promise is dedication to the environment – from the chemical-free manufacturing process to the numerous benefits of Mongolian cashmere goat hair. Explore Tretford here »

Colordrop
Made and Designed in The Netherlands. Established in 1950
Colordrop brings innovation and sustainability to the resilient flooring market with their liquid poured version of linoleum. A blend of vegetable oil, cork, wood-flour, limestone, and natural color pigments, Colordrop boasts a seamless and highly durable resilient floor.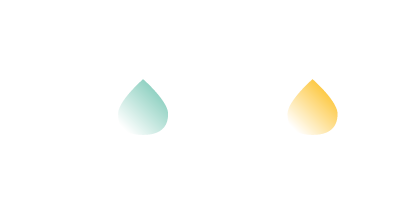 Timberline
Made and Designed in The Netherlands. Established in 1960
Supplier of renowned brands Original Chapel Parket and Avance Floors, Timberline has been providing beautiful, hardwearing flooring solutions for over 15 years. Family owned and managed, they produce their own floors from raw lumber to finished boards. Discover the possibilities here »

To Market
Made in America, Canada, China, Netherlands, and Portugal. Designed in America. Established in 1998
Founded on the principle of connecting people and product, To Market provides the commercial market with alternative materials for interior spaces. Their color-coordinated products utilize recycled and sustainable materials and are manufactured using state-of-the-art technology. Learn more about To Market here »

Mountain Lumber Co.
Reclaimed from all over the world. Manufactured in Virginia and West Virginia. Established in 1974
Mountain Lumber Company specializes in manufacturing reclaimed and FSC newly-sawn flooring and wall cladding. For nearly 50 years, they've traveled around the world collecting antique wood from abandoned structures to transform into beautiful and unique wood floors. Explore more here »

V3
Made in the United States. Established in 1981
Schafer Hardwood Flooring Co. produces premium flooring for projects all around North America, and they are the exclusive manufacturer of V3 engineered hardwood flooring. Designed for both strength and style, V3's unique, 3-ply system incorporates three layers of North American hardwood. Discover the possibilities here »
Fletco
Made and Designed in Denmark. Established in 1947
Fletco Carpets manufactures flatwoven carpet for commercial and residential markets. From fiber to end-product, production is done all in-house utilizing advanced machinery. Quality, environmental considerations, and ensuring security of supply are all part of Fletco's DNA. Learn more about them here »

Felice
Made and Designed in Austria. Established in 1969
Combining tradition, craftsmanship, sustainability and flexibility, Felice brings a modern and innovative approach to developing high-quality natural products. Their modular system makes it easy to change, extend, or redesign individual creations at any time, giving Felice the potential to become a new design classic. Unearth the possibilities of Felice handwoven carpets here »